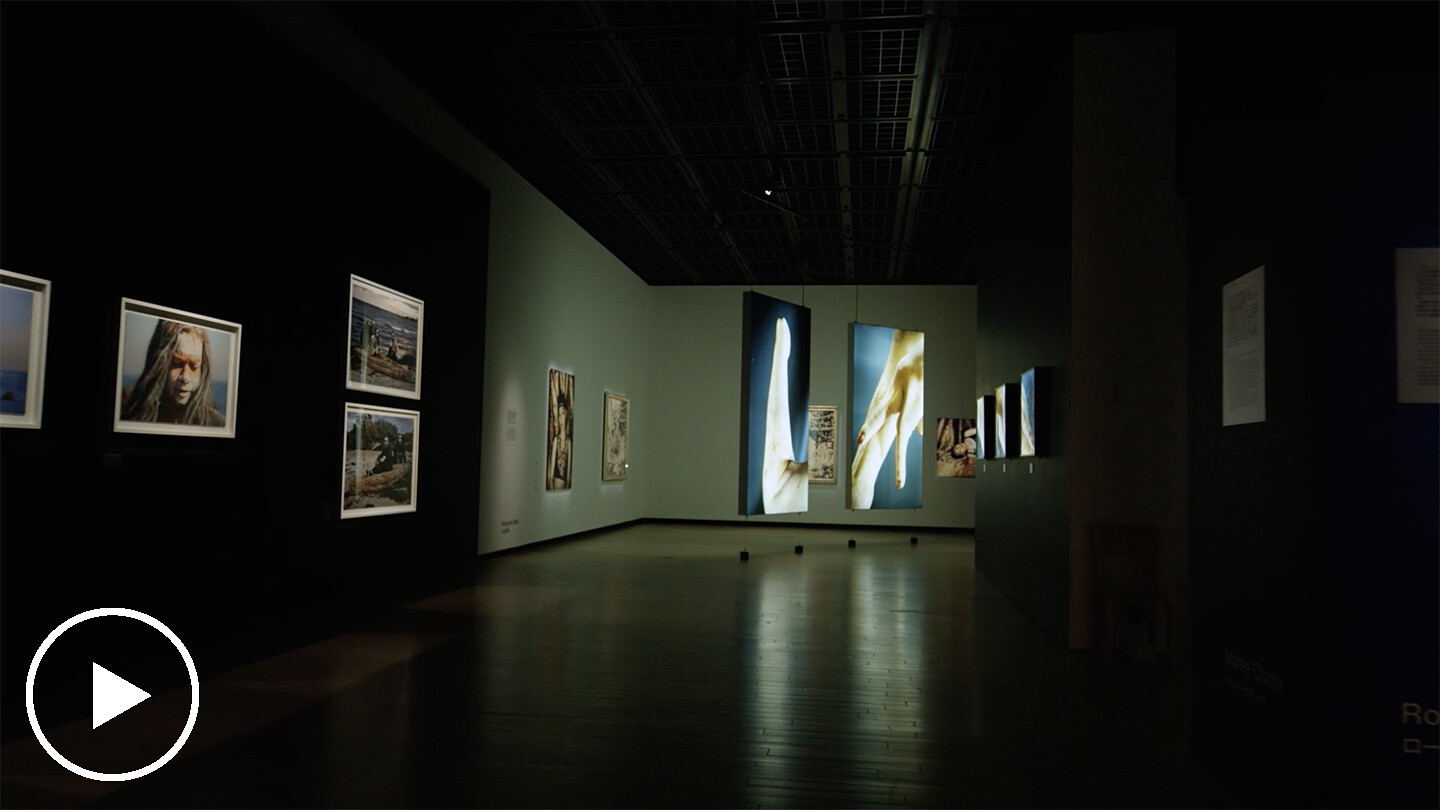 Symposium: What does photography mean now in a time of global uncertainty?
Tokyo Photographic Art Museum (TOP)
3F Exhibition Gallery
Yebisu Garden Place, 1-13-3 Mita
Tokyo
Meguro-ku 153-0062
Japan
Hours:
Tuesday–Sunday 10am–6pm
T +81 3 3280 0099
Symposium will be recorded and uploaded.
Please view on our YouTube channel.
*All programs are English/Japanese subtitled and free.
*The upload start date and time for each programs:
Program 1 – October 15, 6pm (AEST) / 5pm (JST)
Program 2 – October 16, 6pm (AEST) / 5pm (JST)
Program 3 – October 17, 6pm (AEST) / 5pm (JST)
Tokyo Photographic Art Museum is delighted to present an international online symposium in collaboration with University of Melbourne and Tokyo University of the Arts as an event associated with the exhibition Reversible Destiny: Australian and Japanese contemporary photography. Australian curator, writer and art researcher, professor Natalie King OAM leads the symposium with Tokyo Photographic Art Museum. This international symposium will consider the role and significance of contemporary photography in an increasingly fragile world.
Reversible Destiny includes work by Maree Clarke, Rosemary Laing, Polixeni Papapetrou, Val Wens, Ishiuchi Miyako, Katayama Mari, Hatakeyama Naoya and Yokomizo Shizuka.
Photography goes back and forth between the past, present, future. Photography links yesterday, today, tomorrow, allowing us to review the past and imagine collective futures.
"It will be an important occasion when global thinkers in the field can convene to consider the questions facing contemporary photography, and an international audience can gain insight into the issues of time, memories and storytelling in an increasingly precarious world," Professor King said.
The online symposium will be doubly important now that travel options are so limited. Just like the Tokyo Olympics, the Reversible Destiny exhibition was supposed to take place in 2020 but had to be rescheduled because of COVID-19. In a world fraught by issues such as pandemic, climate changing and growing inequality, it's vital to consider what an art form such as contemporary photography has to say about the human condition. Artists in Reversible Destiny look at what it means to make photography now, in a time of global upheaval, human fragility and uncertain future—what are our shared destinies across nations and how can we work better together? These are the issues that will be discussed in the symposium with in-depth interviews with each artist, mini lectures and panel discussion.
Program 1 (60 minutes)
Date: October 15, 2021 6pm (AEST) / 5pm (JST)
Speakers
Interview: Ishiuchi Miyako, Maree Clarke, Katayama Mari (They are all the artists in this exhibition) and Olympia Nelson (daughter of Polixeni Papapetrou)
Natalie King, OAM (Co-curator)
Program 2 (60 minutes)
Date: October 16, 2021 6pm (AEST) / 5pm (JST)
Speakers
Interview: Val Wens, Yokomizo Shizuka, Hatakeyama Naoya and Rosemary Laing (They are all the artists in this exhibition)
Natalie King, OAM (Co-curator)
Program 3 (90 minutes)
Date: October 17, 2021 6pm (AEST) / 5pm (JST)
Speakers
Mini lectures and panel discussion:
Kataoka Mami (Director of Mori Art Museum and Artistic Director, Aichi Triennial 2022)
Natalie King, OAM (Co-curator)
Organisers
This exhibition and symposium has been organised by the Tokyo Photographic Art Museum (operated by Tokyo Metropolitan Foundation for History and Culture), the Tokyo Shimbun, in special collaboration with University of Melbourne.
Supported by the Australian Embassy, Tokyo, the Australia-Japan Foundation, YOSHINO GYPSUM ART FOUNDATION
With Cooperation of Tokyo University of the Arts
Exhibition information
Reversible Destiny Australian and Japanese contemporary photography
Dates: August 24–October 31, 2021
Closed: Monday
Participating artists: Maree Clarke / Rosemary Laing / Polixeni Papapetrou / Val Wens / Ishiuchi Miyako / Katayama Mari / Hatakeyama Naoya / Yokomizo Shizuka
Co-curated by Natalie King OAM (Curator, writer and art researcher, Professor of Visual Arts, Victorian College of the Arts, University of Melbourne)
For press
If you have any press inquiries about this symposium, please contact our Department of Public Relations: Source