Now in its ninth year, Photographer of the Year presented by Nokia is open for entries.
Photographer: Ruth Woodrow
Title: Lockdown in Melbourne
Category: Photo of the Year (Single Image)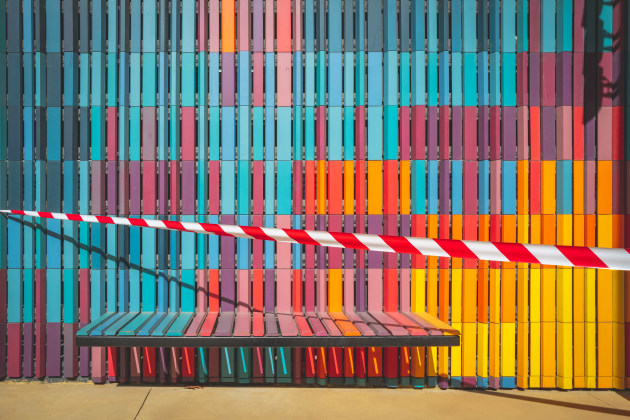 Shot at the Victorian Contemporary Arts building in the Melbourne Arts Precinct in Southbank, Ruth took this photograph with her Leica Q2 while out on one of her daily walks during lockdown.
Ruth has shared a little bit of the backstory behind the image she has captured:
"To me, this image captures lockdown in its entirety. A colourful and fun seat that has been taped off so that it can't be used. Reminiscent of the freedoms that we have lost, but also still hopeful as the barrier tape is clearly temporary. Regardless of the story, I love the simplicity of the image, and yet it is also very busy."
"What attracted me to it initially was the barrier tape, but as I look at the scene it just seems to be so much more."

Australian Photography is searching for Australia and New Zealand's most amazing amateur photographers. With the best entries showcased and celebrated in a special issue of Australian Photography magazine in 2022, and $30,000 in cash and prizes up for grabs, there are plenty of reasons to get involved.
To find out more and submit your entry, visit www.australianphotography.com/poty