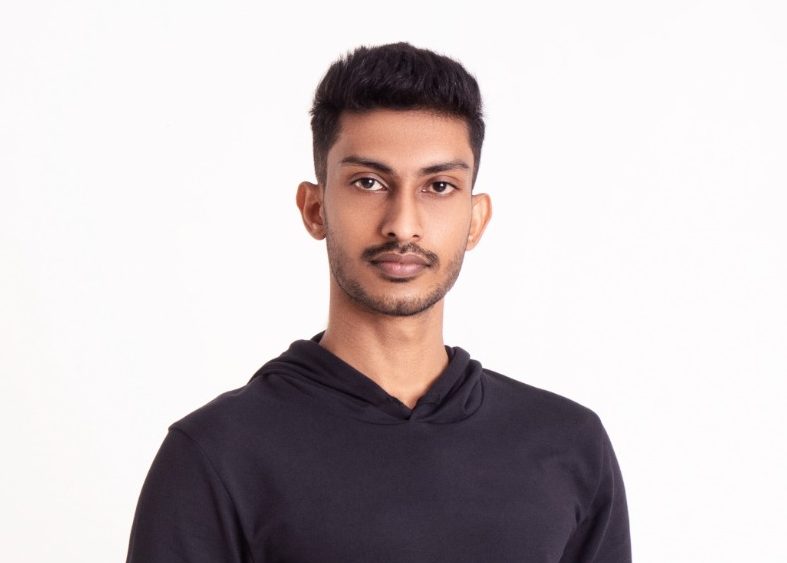 By Mahika Panditha
I don't know about you guys, but there are some days where I scroll through Instagram and see the most beautifully shot images. It just so happened that Happinez came across Musthaq Thasleem – a talented fashion and commercial photographer based right here in Colombo, Sri Lanka, who also founded Zeus Visual Studio. You should definitely check them out on Instagram, where you may see some familiar faces. We had the chance to have a chat with Musthaq earlier this week, where he told us: "My only goal is to become one of the top fashion photographers. My passion is exploring new ideas and improving my creativity in order to think uniquely." I do not want to give too much away about Musthaq, but have a look at our interview with him. You can also check him out on your socials under the usernames @musthaq_thasleem and @zeusvisualstudiolk. Happy reading!
What inspired you to get into photography?
When I was 13 years old I started clicking pictures of nature (birds, trees etc.) from my father's reel camera, which was lying unused. This inspired me to get into photography. I joined the photography society at school and developed my photography skills. My parents saw how much I liked photography and bought me a DSLR camera (Fujifilm HS30). Thereafter, I started photography officially as a freelance sports photojournalist at the age of 19 at a leading media company in Sri Lanka. Later on, I figured out that I needed to go beyond sports photojournalism, and I started to become a photojournalist while doing my higher studies degree in photography and visual communication. As soon as I graduated from university, I started doing fashion photography for design students and brands, which led me to my current position.
You run your own studio; Zeus Visual Studio. Tell us about that.
Zeus Visual Studio was established in 2019, and is a visual content agency for brands. One of the biggest challenges I faced is that there are many Colombo-based photographers, and most are renowned for their work and trusted by many brands. When starting Zeus Visual Studio, it was very difficult to find jobs because it was newly launched. However, I was able to find jobs and brands reached out for work ever since then, because I was able to showcase a different side of photography that they liked for their brand.
Aside from photography, what do you enjoy doing?
Exploring new ideas, playing sports, playing video games, and hanging out with friends.
Where do you hope to see yourself in five years?
One of my main goals in the future is to become an internationally recognised top fashion photographer. When it comes to my career in photography, I'd say that I would definitely want to hold my own photography exhibits, hopefully reach up to international standards, and travel around the world to work with different people, brands, and models. Getting the chance to shoot for a top magazine like Vogue, Bazaar, etc. is something I would really like to achieve one day in the future.
What is something people don't know about you or would be surprised to know?
My passion towards creativity and the hidden talent within myself.
What piece of advice would you give to aspiring photographers?
Fashion photography is more about the creativity of the picture, which is about letting the model interpret an imaginative dreamIn the event that you are shooting for fun and you like the image; be content, be happy, and enjoy your own imageDo what you can with whatever resources you haveStop worrying about what other photographers say about your work (unless you ask for feedback) and stop comparing your work to other photographersBy all means take inspiration from others and enjoy their work. Get ideas. But don't compare yourself. Allow yourself time to developThe only photographer you should compare yourself to is you
Pic captions: Musthaq Thasleem