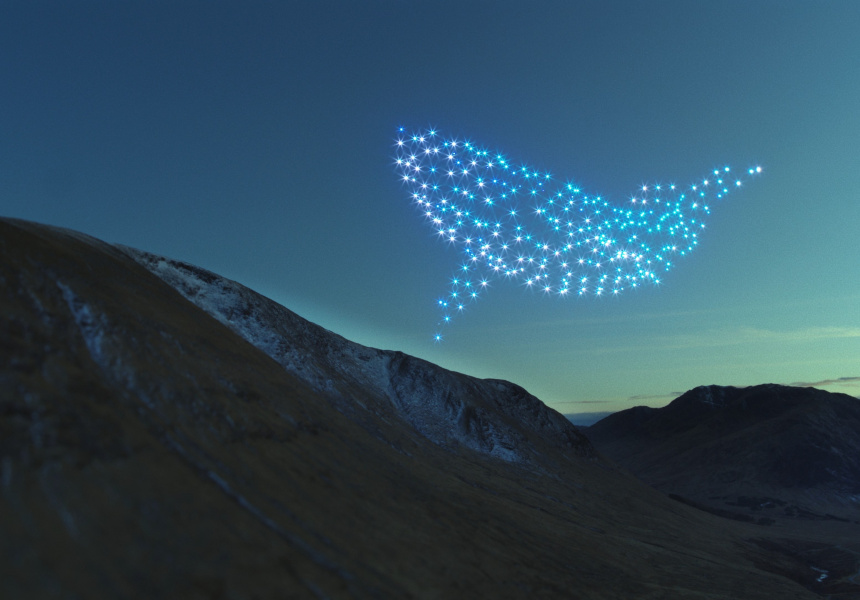 It's being called "Australia's largest-ever drone show", with 350 drones flying through the skies for two seven-minute performances every night.
We've been ringing in the new year with fireworks for as long as we can remember, but this year's celebration will include a dazzling new component.
Right before the 9.30pm and midnight fireworks over Victoria Harbour, 350 drones will swarm above Docklands for a seven-minute drone performance.
It's being delivered by drone art company Celestial, which also worked on the 2020 New Year drone display in Edinburgh and Amnesty International's 60th anniversary. According to Lord Mayor Sally Capp, it's "one of the first drone shows of this scale to ever take place in the Southern Hemisphere".
Celestial CEO Tony Martin says the team is working with celebrated local talent to design and choreograph the drone show, aiming to convey a "greener, healthier, happier future" after the last two years.
You can watch them from a ticketed New Year's Eve celebration zone at Docklands, which also includes family-friendly entertainment such as comedy and circus acts, dance workshops, live music, DJ sets, food trucks and a disco light installation. The City of Melbourne's full New Year's Eve program will launch on November 25.
After New Year, the drone show will also run twice a night from January 3 to 30, 2022.