A monkey cops a taut wire right where it hurts, a look of pained surprise on his face — it's the height of comedy.
Or at least that's what the judges of the Comedy Wildlife Photography Awards believe, bestowing their top 2021 prize to photographer Ken Jensen for his aptly named photo, "Ouch!".
The image actually shows a golden silk monkey in Yunnan, China during a display of aggression.
But his eye-bulging expression — immediately relatable to any man who's been hit below the belt — won Jensen the top prize.
Jensen's prize is a safari tour, where the potential for more animals in hilarious predicaments awaits.
Check out the full list of winners below.
Creatures in the air award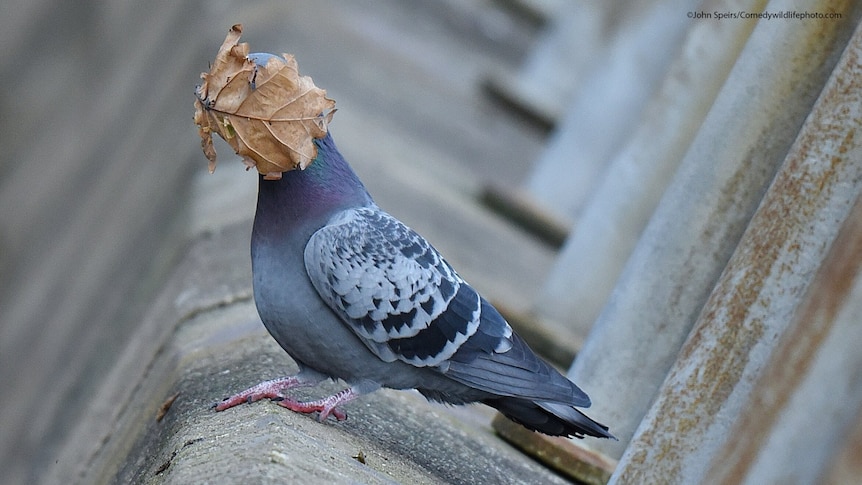 Creatures on land award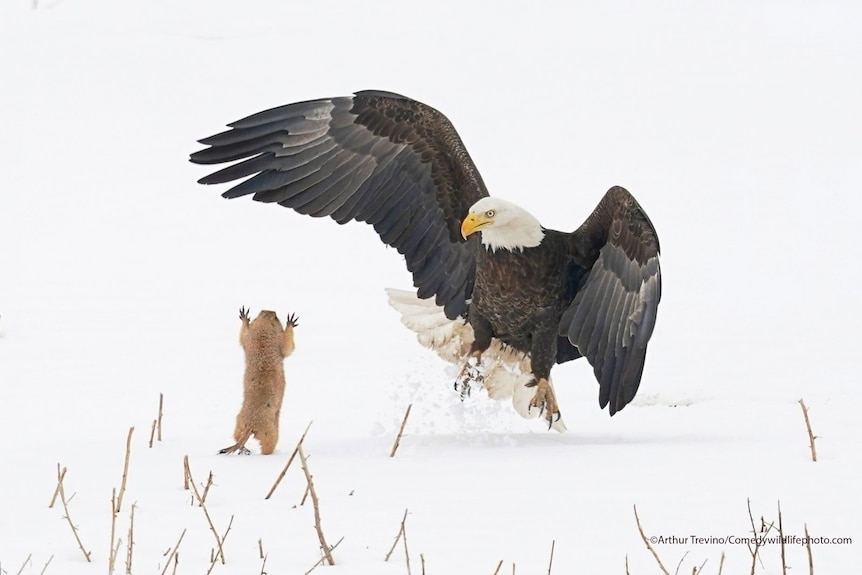 Creatures under the sea award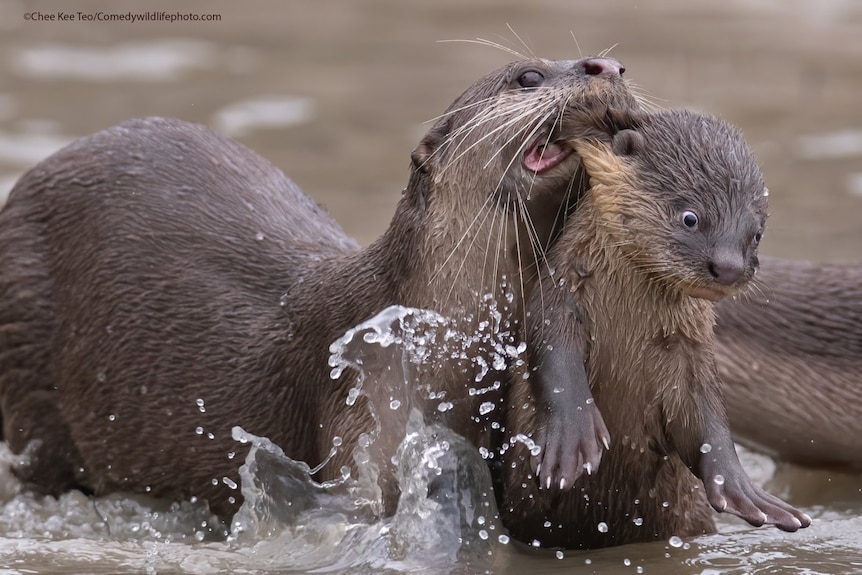 Internet portfolio award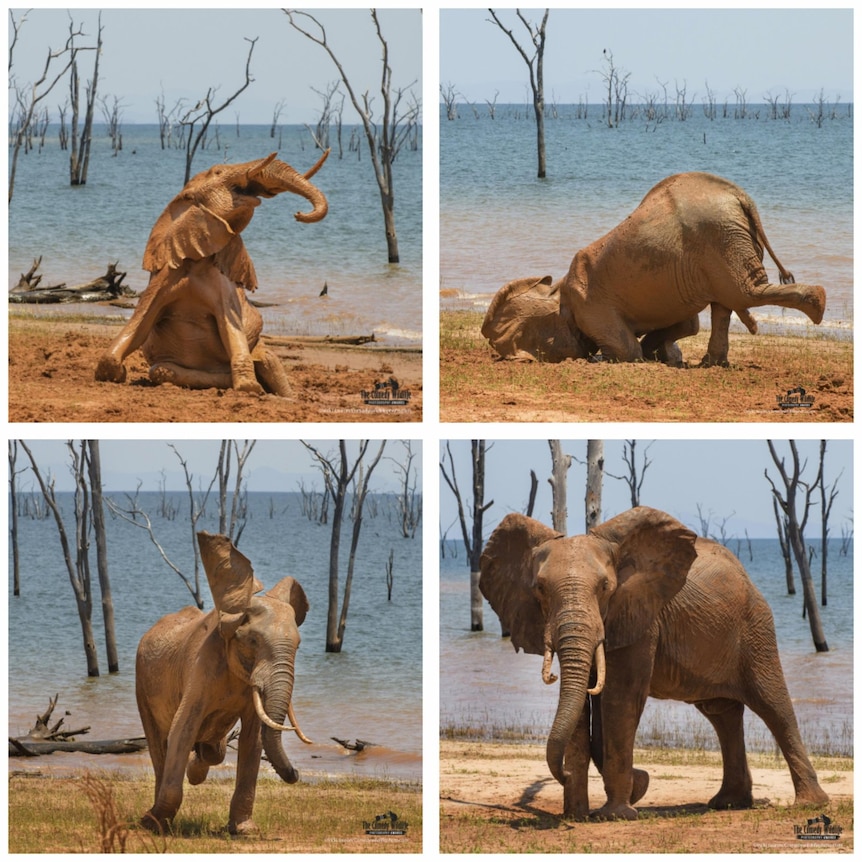 Highly commended